TURNING DISABILITY INTO ABILITY
OUR WORK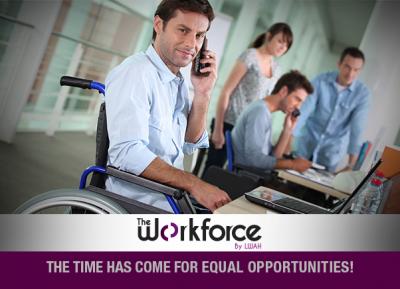 Launching of The Workforce -By LWAH
LWAH launched "The Workforce" on December 7, on the occasion of the International Day of Persons with Disabilities, in the presence of its President Mrs. Randa Assi Berri, Minister of Labor Mr. Sejaan Azzi, Mrs. Lama Tammam Salam, and other prominent figures representing both persons with disabilities and the private sector.
The launching is a first step towards fulfilling the right of employment for persons with special needs, bridging the gap between them and the public and private sectors.
Visit The Workfoce website (www.theworkforcebylwah.com) to post job vacancies if you are an employer or upload you CV if you are a person with special needs looking for a job!
Spread the word...