TURNING DISABILITY INTO ABILITY
OUR WORK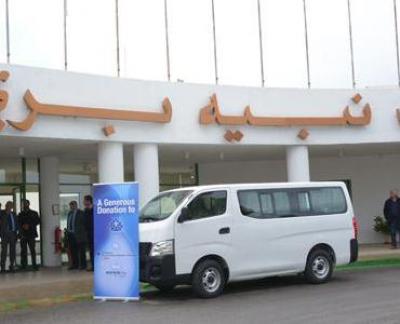 A new 15 passengers bus donated to LWAH!

LWAH received a generous donation from the Embassy of the Federal Republic of Germany in Beirut and ImperialJet, thus adding a new 15 passengers bus to its shuttle service that offers free transportation from and to its rehabilitation centre.

LWAH's President Mrs. Randa Berri, German Ambassador Martin Huth and Mr. Abed Jaouni from ImperialJet convened to discuss the importance of private initiatives in the support of Lebanese non governmental organizations and further shaped for future cooperation, leading to better service provision on different levels, ranging from primary healthcare to rehabilitation.

Together, we shall turn disability into ability!