TURNING DISABILITY INTO ABILITY
FEEDS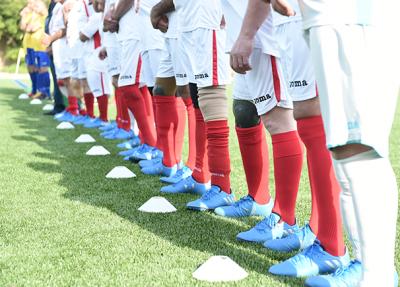 LWAH Landmine Survivors Vs ALPS
On the occasion of the International Day for Mine Risk Awareness and Assistance in Mine Action, LWAH Landmine Survivors Football Team played in a friendly match Vs L'Association Libanaise de la Presse Sportive (ALPS). Such initiative comes to shed light on the issue of landmine and cluster munitions in Lebanon, raising awareness and proving that turning disability into ability is definitely possible.
It is also a celebration of legend Sir Bobby Charlton's charity
Find A Better Way
sponsoring the team's shirt.
It was an exciting game to watch and finished with a 4-4 draw!